Did you know that you can practice social distancing while getting the oil changed on your Subaru? Due to the Coronavirus, Prime Subaru Hyannis, serving Barnstable, has made significant changes to day-to-day dealership operations, including the Subaru service center. We are now advertising free pickup and delivery for those with service appointments. Whether you're a Hyannis neighbor, or you live further away in Harwich, Prime Pickup & Delivery is your answer for safe Subaru servicing.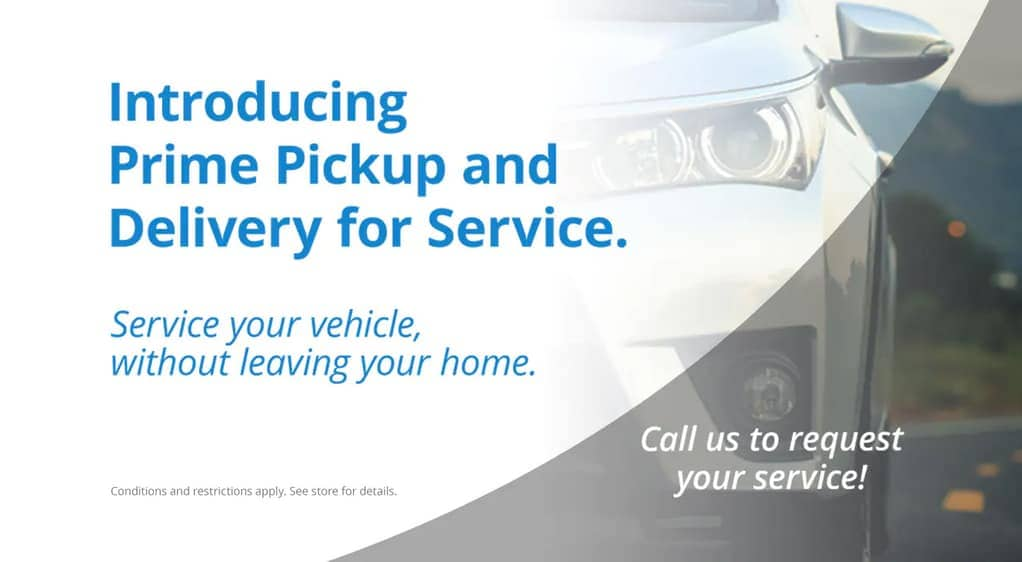 What is Prime Pickup & Delivery?
The motto of Prime Pickup & Delivery is service your vehicle, without leaving your home. This tagline sums up the purpose of this free pickup and delivery service. When you ask for Prime Pickup & Delivery at your Hyannis Subaru dealer, you won't have to drive your car to our Subaru service center for its tire rotation. Instead, a member of the service team will travel to your home or work. This team member will pick up your car, bring it to Hyannis for service, and then drop it off - all completely free of charge.
What Services Does Pickup & Delivery Include?
It doesn't matter if you're scheduling a full-synthetic oil change or a tire replacement, Prime Pickup & Delivery applies to all minor and major auto repairs. At Prime Subaru Hyannis, serving Barnstable, you'll have our highly-qualified Subaru technicians, cutting-edge equipment, and pristine facility. You'll also have confidence in knowing that we're following all the rules for social distancing and sanitizing with EPA-approved cleaners for optimal cleanliness.
With all that in mind, you can trust that your Subaru will be in the best hands for its next:
Front-end alignment
Filter replacement
Tire rotation and balance
Battery installation
Engine tune-up
Oil change
Tire replacement
Are You Ready to Schedule Pickup & Delivery Service Near You?
Whether you live near Harwich, Yarmouth, or Barnstable, you can request free Prime Pickup & Delivery for your next Subaru service appointment. Call your Hyannis Subaru dealer to book your service appointment. If you plan to take advantage of free-of-charge pickup and delivery, let us know where you'd like us to pick up your Subaru, and we will handle the rest. With the daily uncertainty we're all facing due to the Coronavirus, you deserve a reliable resource for your Subaru maintenance. Schedule Prime Pickup & Delivery today.